Tracking Numbers
In this article, we will provide a detailed overview regarding Tracking Numbers. We will cover everything there is to know, from when you (and your customers) will receive email notifications with your tracking number, to how you can access your tracking numbers using the InterFulfillment Customer Portal.
Overview
The two methods you may use to access any given order's Tracking Number are:
Carriers pick up parcels every business day between 2:30 PM and 5:00 PM (Eastern Time). Once the parcels are picked up by their respective carrier and are then 'Confirmed' by our team, Tracking Numbers will be available in the InterFulfillment Customer Portal (using the 'Find Order' feature) and or will be contained in an automated email notification. Each automated email notification includes your order's Reference Number and Tracking Number and will be sent out to you and your team (depending on your account settings) as well as your client (the email entered when the order was submitted).
Remember: Tracking Numbers are only available once an order is 'Confirmed' by our team. Orders are only confirmed once they are picked up by the carrier.
Receiving Tracking Numbers Using Automated Email Notifications
You can set your account up to automatically send a notification to any email or emails you would like. Each notification will include a Reference Number and Tracking Number for every order shipped by InterFulfillment on your behalf.
If you would like these notifications set up for your account, or already have this feature set up but would like to add emails to it, please reach out to support@interfulfillment.com with the emails you would like added to our Tracking Number notification system.
Your client will be automatically emailed by the carrier at the email address that was entered on the order when it was submitted.
Accessing Tracking Numbers Using the InterFulfillment Customer Portal

Once you have navigated to 'Orders > Find Orders' you must enable Tracking Numbers on the order grid. To accomplish this, roll over the 'Options' button above the order grid and then select 'Columns' from the dropdown list.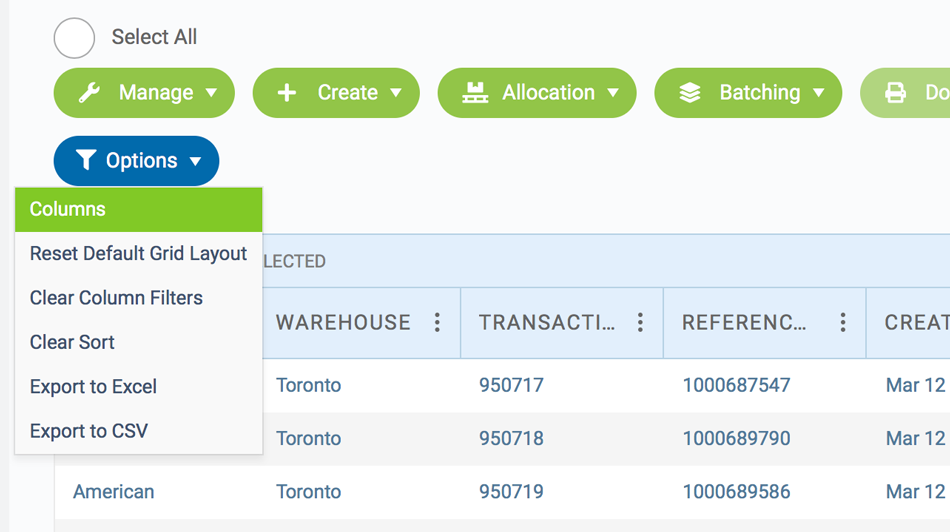 Once you select 'Columns' a window will open up with all the different options you have to add information to the order grid. For this example we will add '
Tracking
Number
' as it is not there by default, however you may add whatever other information you would like as well.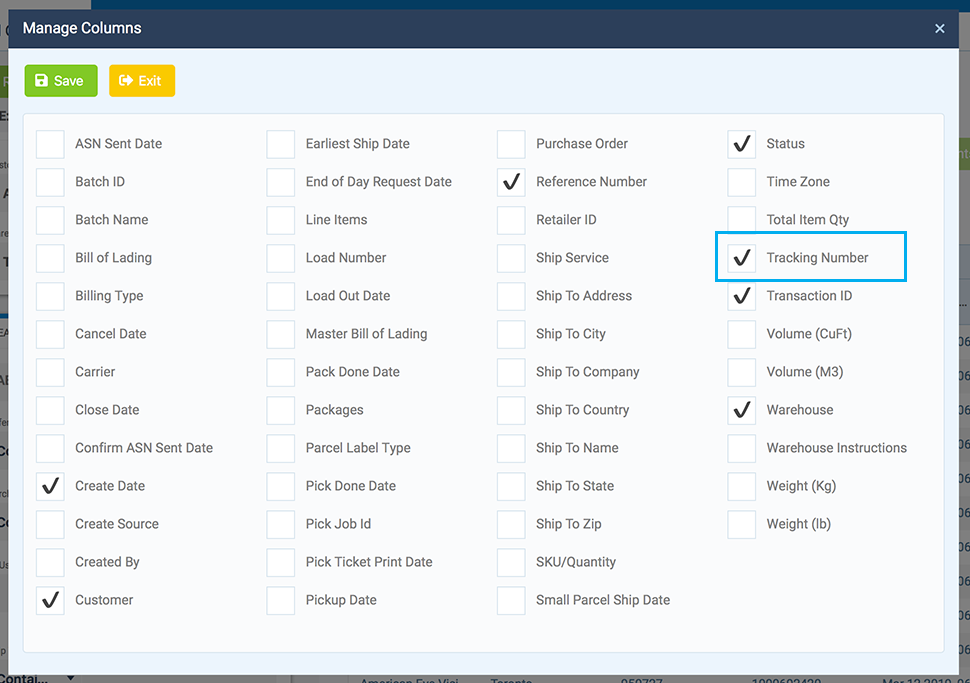 Hit 'Save' (upper left) and you will then see the columns you chose appear on the table. In this case, your
tracking
numbers
.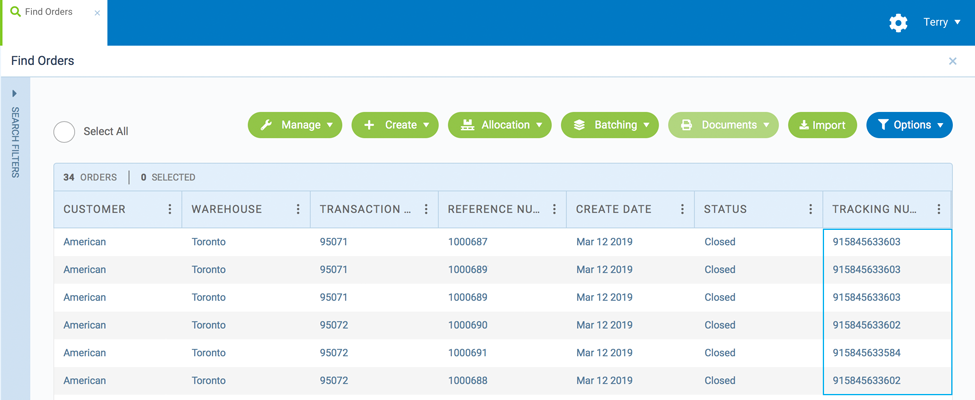 That's all there is to it! You can now view your Tracking Numbers by using the InterFulfillment Customer Portal.
If you have any further questions or require any further assistance regarding accessing your tracking numbers, please reach out to
support@interfulfillment.com
. We are always happy to help!