Introduction to 'Stock Status' Reports
In this article, we will outline how to use the 'Reports > Stock Status' section of the InterFulfillment customer portal to get valuable information regarding your inventory being warehoused by InterFulfillment. Using this feature will enable you to accomplish the following:
View how much inventory you have in stock in real-time.
Where the inventory is located.
View expiry dates on inventory lot (if applicable).
Export order data to an Excel or CSV file for external use.
In order to navigate to this feature, simply login to the InterFulfillment Customer Portal using your credentials, and navigate to 'Reports > Stock Status' as seen in the image below.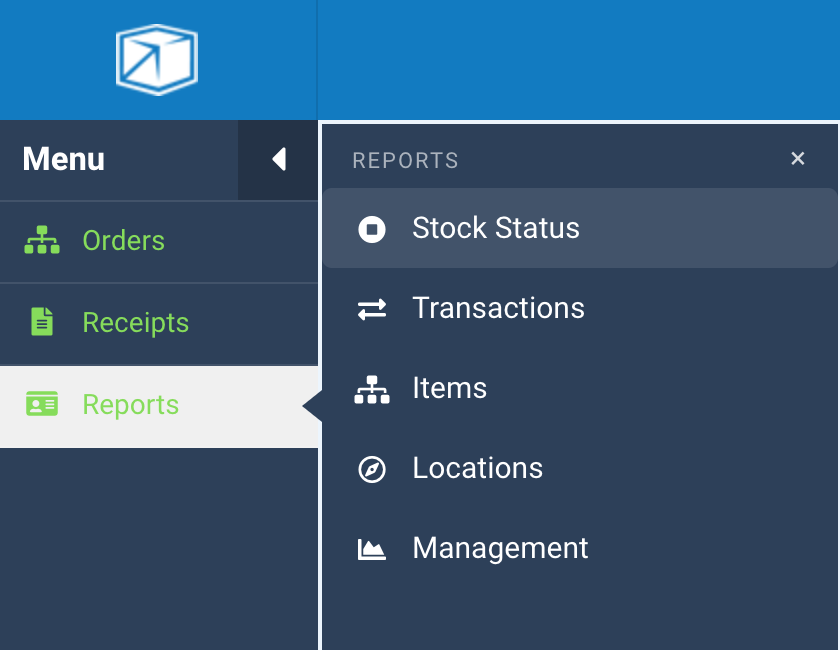 How to Customize Your Stock Status Report
Once you have navigated to the 'Reports > Stock Status' section of the InterFulfillment customer portal you will then be required to select your account from the list. Typically only your account will be available in this list.

After you selected your account, you will then need to customize and filter your Stock Report results to your specifications. The first option you will have is whether you would like to color code the report according to how close your inventory is to the 'Minimum Quantity' which you set at the time you reported your SKUs to be generated in our system.

Finally, prior to running your report by pressing the green button that reads 'Run Report' you will have the option to choose between a 'Summary' or 'Detailed' report.
*A 'Summary' report is typically what is required. The difference between 'Summary' and 'Detailed' Reports is that 'Detailed' reports will report information such as specific warehouse location and quarantined product whereas 'Summary' reports will not.
You then have the option to 'Show All' which will display SKUs that have no more inventory in stock and 'Show Inactive' which will display SKUs that have been deactivated.
With the last option, presented in a dropdown beside the 'Run Report' button, you will have the option to set the 'Report Definition'. This is important if you have inventory lots with expiry dates you would like displayed on your report. If you do not have any inventory of this nature, set you 'Report Definition' to 'Default'. Otherwise, select 'Expiration Date'.

Once all your desired filters and report settings have been adjusted, it is time to run your Stock Status Report. Simply hit the aforementioned green 'Run Report' button.
In a moment, you will see your Stock Status Report displayed in the customer portal with all the information you need.
Above the report, you will see a dropdown menu. This allows you to 'Select a format' which you would like your report file exported to for external use. Choose your desired format, and then select 'Export'. Your file will then download automatically and will include all the same information from your Stock Status Report.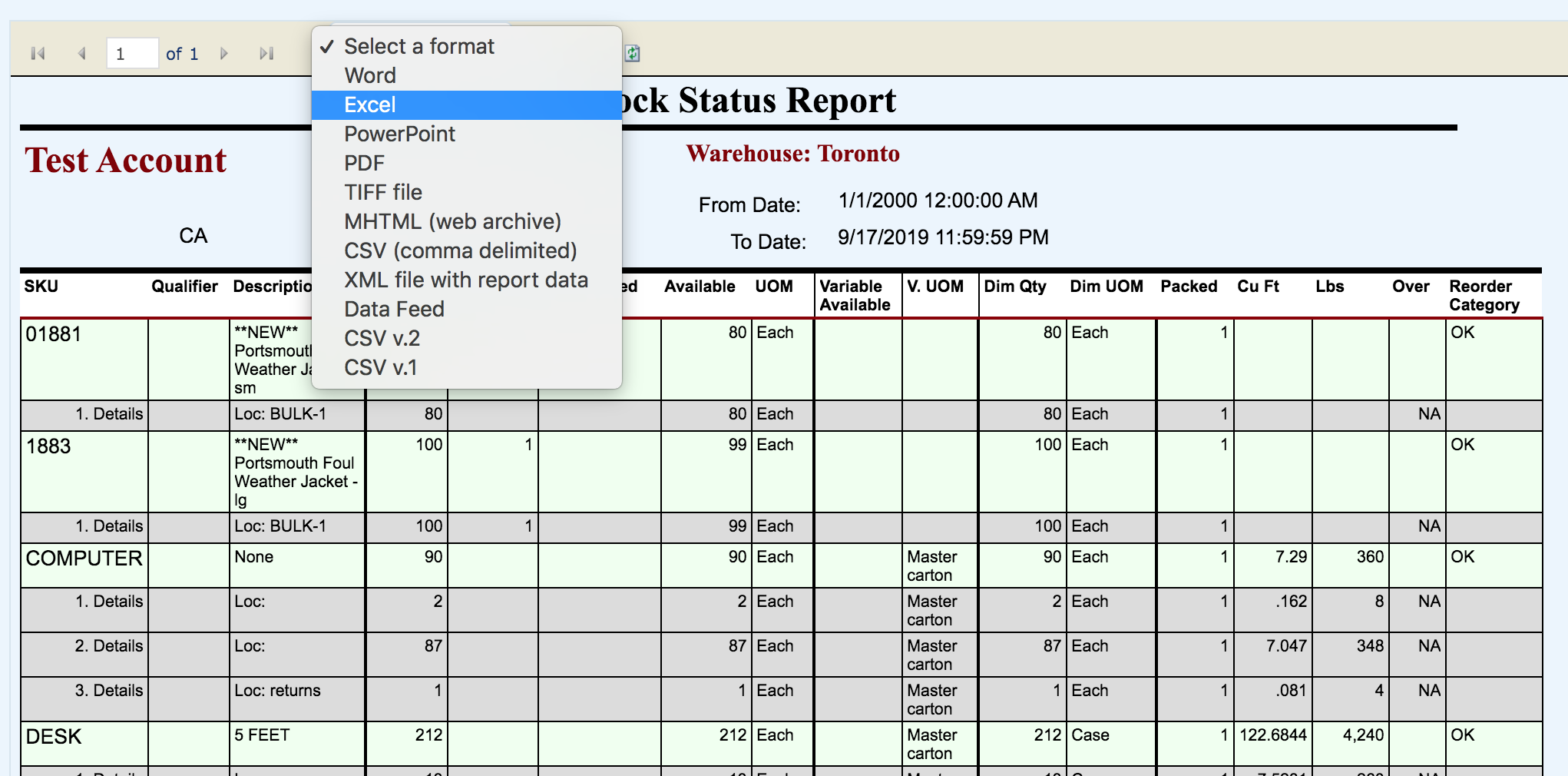 That is all there is to it! Should you have any questions or require any further assistance regarding Stock Status Reports for your account, simply email support@interfulfillment with your request. We are always just an email away, and are more than happy to help! Thank you.